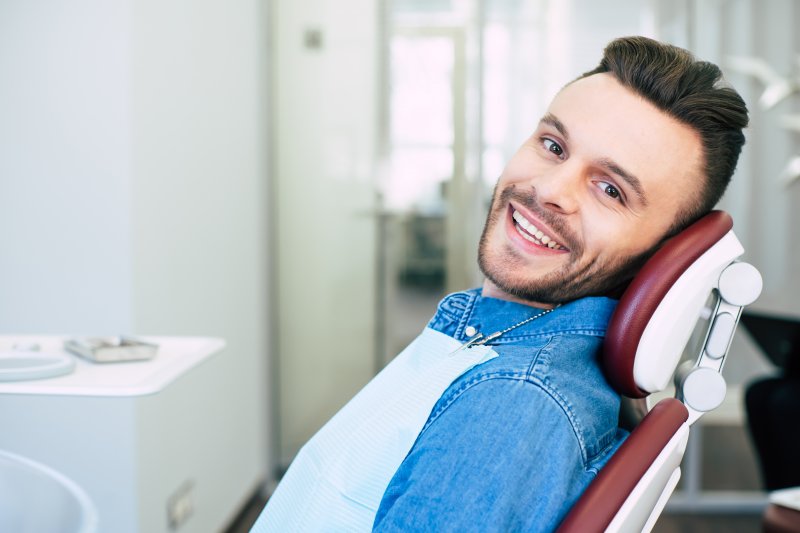 Do you have unused dental insurance benefits? With it already being half way through 2021, now is the time to take advantage of the remaining allotment provided to you by your insurer. If designed to follow the calendar year (as most policies are), you don't want to find yourself in the same position as millions of Americans each year, forgoing thousands of dollars in unused benefits. To find out what you can do to get the most out of your plan, read on to hear from a dentist in Salem who will explain.
How Your Dental Insurance Works
When enrolling in a dental insurance plan, you are provided access to a wide array of benefits that enable you to seek preventive care as well as restorative and emergency treatment. However, there is one caveat – you must use the allotted amount provided to you by your insurance provider in one calendar year. If you do not, the remaining balance is forfeited and returned to the insurer because they expire.
It is estimated that less than 3% of people meet or exceed their annual maximum each year, causing millions of people to lose thousands of dollars in unused benefits.
If you want to avoid being a statistic and instead, make the most of the dental plan you agree to pay for each month, why not consider the following tips to help you maximize your coverage and keep additional money from falling into the hands of your insurance company?
Tips to Maximize Your Dental Insurance Plan
Before 2021 ends, take a few moments to review the following tips and make sure your investment in high-quality dental care is fully maximized:
Don't forget to schedule your second preventive checkup and cleaning. In most cases, dental insurance companies agree to cover 80-100% of the cost for these twice a year visits. Why? Because their policies are designed to encourage clients to be proactive in caring for their oral health and avoid the potential for restorative treatments down the road.
If you need a more complex procedure (i.e. tooth extraction, root canal, dental implants), make sure to talk to your dentist about having it done before the end of the year. This will likely ensure you use your full annual maximum for 2021. If necessary, it may be possible for your dental team to spread out treatments across calendar years to not only keep your out-of-pocket expenses low but also enable you to use your annual maximum for 2021 and 2022.
If you want to avoid becoming a statistic and prefer to keep your hard-earned money in your pocket, don't let the insurance company take anymore at the end of the year. Use your available benefits now before it's time to ring in the new year.
About the Practice
Drs. Travis and Christel Cochell are a husband and wife team who own and operate Cochell Family Dentistry in Salem, Oregon. Treating patients of all ages, their office provides a wide variety of services, ensuring you and your family receive the care you need! Their staff will help you maximize your dental insurance benefits before the end of the year. To learn more about our office and how we can help you better prepare for the end of 2021, contact us at (503) 585-8688.