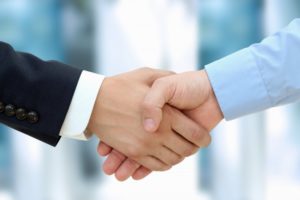 For Cochell Family Dentistry's first blog post ever, we're very excited to summarize exactly what you can expect when you come in for dental care. Drs. Travis and Christel Cochell are honored to have the opportunity to serve those living in the Salem community as well as the surrounding areas. To help readers get more acclimated, we'll be going over the services you can expect at their practice as well as the location and hours.
We can't wait for you to visit your new dentist in Salem!
Get to Know Travis and Christel !
As you can tell, Cochell Family Dentistry is a husband and wife team with a combined 23 years of experience practicing dentistry. With this dynamic, they hope to create a more family-friendly atmosphere, a theme that's hard to find at your typical dental practice these days. Let's take a moment to learn more about them individually.
Dr. Christel Cochell earned her dental degree from the Oregon Health & Science University Hospital located in Portland before opening her practice. After dental school, she attended the Synergy Training Program, which provided her extensive education in the planning and restoring of implants in a wide variety of simple to complex cases.
After graduating valedictorian at his high school and with high honors from Portland State University, Dr. Travis Cochell attended OHSU School of Dentistry. Here he met his wife, Dr. Christel Cochell, but they first started out as lab partners – practicing everything from dental injections to impressions on each other. They got married their junior year in dental school before graduating with dental degrees. Dr. Travis has continued his studies by completing many hours of continuing education each year centering on many topics ranging from implants and esthetic crowns to complex restorative treatment plans. After dental school he focused on the practice here in Salem and took annual trips to Mexico to provide care to migrant farm workers and disabled children and adults. He's very excited to provide highly personalized treatment plans and exceptionally dedicated attention to every patient who walks through his office doors.
Dr. Christel Cochell was born and raised in Salem and attended Oregon State University for her first 4 years of college. She also earned her dental degree from Oregon Health & Science University in Portland before opening their practice. While she and her husband worked to grow their practice, she spent part of her time working in a rural community and volunteering.  She has completed additional courses including the Synergy Training Program, which provided her extensive education in the planning and restoring of implants in a wide variety of simple to complex cases.
Serving Dental Care to Families
Cochell Family Dentistry wouldn't be able to call itself such if it wasn't able to cater to patients of all different ages. That means your children and teenagers can come to the practice to make sure their oral health is in good shape and that their teeth are developing as they should be.
Furthermore, there's no cap on age when it comes to maintaining oral health either. Patients who need full or partial dentures, porcelain veneers or full mouth reconstructions can benefit by visiting our practice!
Info On the Location and Services
When it comes to services, the dentists are more than prepared to offer everything necessary to satisfy your dental needs under one roof. Whether it's a routine cleaning, a new dental implant, a smile makeover or a dental emergency handled, Dr. Travis and Dr. Christel Cochell are ready to provide.
Furthermore, their treatment philosophy puts a strong emphasis on evidence-based research. This simply means they use their current dental knowledge and expertise as well as current information from the dental world to provide the most cutting-edge care available.
Feel like stopping by just to have a chat or learn more about their services? Our office is located in the heart of southeast Salem at 2225 Mission Street SE just across the street from the Shell station. We're open Monday through Friday from 8:00 a.m. to 5:00 p.m.
About Cochell Family Dentistry
The dentists and team members work incredibly hard to help new patients establish a dental home. This simply means when you come to visit, you feel more like family and less like a number. To say hello or see what our office looks like in person, you can contact us through our website.