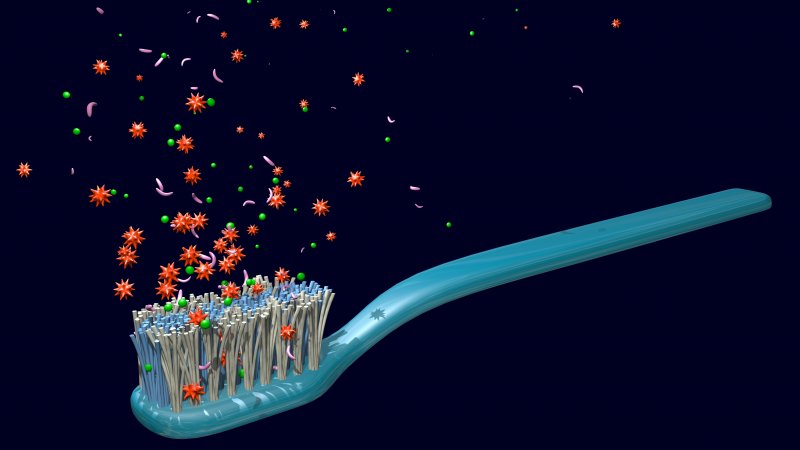 Your toothbrush is one of the most pivotal oral hygiene products you can own. As the tool that is used to brush away bad bacteria and food particles from your teeth and gums, it should be clean and disinfected regularly. But when is the right time to trade in your toothbrush for a new one? Should you consider something other than a traditional manual brush? How can you keep it clean? A dentist in Salem answers all these questions, so you can take the appropriate steps to keep your mouth healthy.
Why Is It Necessary to Replace a Toothbrush?
No matter how clean you keep your toothbrush, the American Dental Association (ADA) recommends that you change it out every three to four months. The reason is that the bacteria inside the mouth and the germs from the environment live on your brush long after you've used it. Over time, as you continue to use your toothbrush and the bristles become frayed, it will become less effective at keeping your teeth and gums healthy.
While there are ways to disinfect and keep your brush clean, they're not meant to last decades or even an entire year, which is why it's best to replace it every few months.
Ways to Disinfect Your Toothbrush
Since it's irrational and unnecessary to keep a drawer full of new toothbrushes for daily use, you'll want to take all the necessary steps to keep it as clean as possible until it's time to purchase a new one. To do this, keep the following tips in mind:
Let your toothbrush air dry. Try not to place it in a drawer or use a travel cover, as these can keep it damp and allow bacteria to accumulate on your brush.
Don't share your toothbrush with anyone else, as bacteria from the other person can travel to your mouth.
Swirl your brush around in antibacterial mouthwash for at least 30 seconds to disinfect or allow your bristles to soak in vinegar overnight at least once a week.
Apart from those mentioned above, your dentist can provide additional methods you can use to effectively clean your toothbrush bristles. Just remember never to reuse mouthwash if you've let your toothbrush soak in it.
The Benefits of Switching to an Electric Toothbrush
Even with all the cleaning and disinfecting, the time will come to replace your toothbrush. If you've been accustomed to using a manual brush, maybe you should consider switching to an electric toothbrush. Why? Because instead of throwing away an entire brush each time, all you have to do is replace the brush head. Not to mention, they offer a multitude of benefits that manual brushes do not, including:
A built-in timer to help you brush for a full two minutes
An easier way to brush when wearing an orthodontic appliance
A safer way to brush your gums
The ability to remove plaque more effectively than a manual brush
No matter which type of toothbrush you choose, make sure you're taking all the precautions to keep your smile looking and feeling its best. By making sure you swap out your toothbrush and regularly clean it, you will help maintain a healthier mouth.
About the Authors
Drs. Travis and Christel Cochell are a husband and wife team who own and operate Cochell Family Dentistry in Salem, OR. Offering comprehensive services to meet you and your family's dental needs, they also provide patient education so that you can better protect your teeth and gums at home. From basic brushing and flossing techniques to when you should swap out your toothbrush to ensure a healthy, longer-lasting smile, they are happy to provide plenty of tips and tricks to keep your oral health in optimal shape. If you need advice on particular brands or products that are meant to improve your smile, contact us at (503) 585-8688.